Enrollment Policy, Procedures, and Class Schedule
The school year runs from September to May for a total of 32 weeks during the academic terms of fall and spring. The core hours are 9:00-11:30 (AM session) and 1:00-3:30 (PM session), Monday through Friday. Extended hours are available for early drop-off (8:00-9:45am) and after-school program (3:45-6:00pm.) Enrollment is on a yearly basis.
Registration is by appointment only and includes an interview with the director as well as a comprehensive global evaluation. Application forms are available on request. All forms must be completed in full when submitted at registration. All forms must be complete and on file before any child can attend.
All children are required to have health insurance, a recent physical exam, and up-to-date vision and hearing screenings.
Click to view full handbook

Tuition payments are due in full prior to the start of class. Failure to make payment may result in temporary suspension from program or expulsion. No refunds can be made due to illness, holidays, inclement weather, or other legitimate conditions beyond the control of the preschool program.
No cash is accepted.
A $1,000 nonrefundable annual registration fee is required at registration. All fees are to be paid by check to EB Pediatric.
*Tuition cost is discussed at the initial intake appointment.
EARLY DROP OFF   8:00am—9:00am
Sensory Diet with PT/OT
Open Play (supervised by classroom aide)
MORNING ACADEMIC SESSION 9:00am—11:30am (w/snack break)
Lunch 11:30am—12:30am
Picky Eaters Group with SLP/OT
Open Lunch (supervised by classroom aide)
Sensory Break / Rest Time 12:30pm—1:00pm
AFTERNOON ACADEMIC SESSION 1:00pm—3:30pm (w/snack break)
After School Program 3:30pm—6:00pm*
Extracurricular Activities (Art, Music, Gardening, Yoga, Dance, etc.)
Individual Therapy (ST/OT/PT/BT/ABA)
*Children may be picked up between the hours of 3:30-6pm.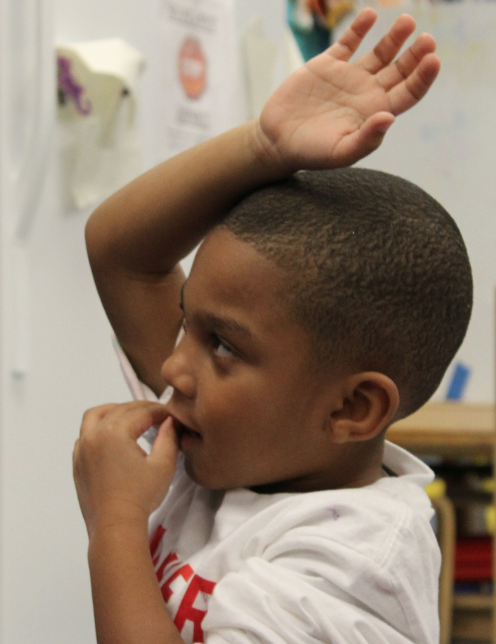 Want a Consultation?
Send us a message to schedule a discussion about enrollment opportunities for your child.
Contact Pyramid
Get To Know Our Staff?
Meet the group of talented individuals who are specialized in any of your child's potential needs.
Meet the Team